VRidge 2.0 is now LIVE
The update that everyone was waiting for is finally here. As the codebase got significantly changed, VRidge 2.0 has to be installed as a fresh install. You can keep both VRidge Classic and VRidge 2.0 installed simultaneously.
Or download new client from here:
Note: Remember that new mobile app is also required. Link available in RiftCat client or HERE
To learn the basic of VRidge 2.0 usage - watch our instructional video
PC side setup design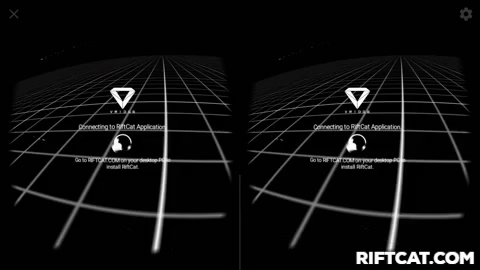 We've made everything from scratch and introduced a design that puts all the setup on the PC side. This means that you won't have any issues using VRidge no matter which device you choose. You can use All-in-one headsets, GearVR or even the simplest Google Cardboard. In the future, we will expand on this concept even further!
Note: We left one input on mobile. Just tap the screen and you will recenter your view. You can also set a custom hotkey in RiftCat options.
New UI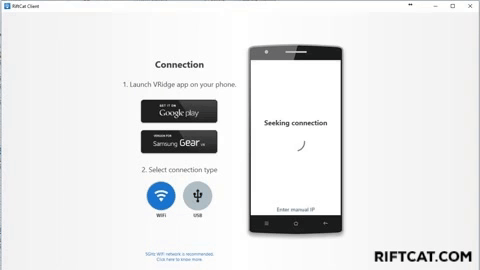 Completely new UI that makes VRidge even easier to use. Logging into RiftCat is no longer obligatory so if you want to introduce VRidge to someone - it's going to be faster. RiftCat client is now significantly lighter - going down from over 50MB to just 8 MB.
If you want to try other streaming methods, we have made Moonlight streaming available. You can find a guide on how to use it
HERE
.
Integrations
Integrations will let us extend VRidge capabilities in easy to use ways. Expect more with the next updates!
Multilanguage support
Thanks to multi language support, we will be able to spread accessible VR to even more people. For now we have Polish and English languages. Let us know which languages would you like to have next!
We are thankful to all Beta testers who helped us bring this update to everyone. Thanks to you guys we've been able to fix most of the bugs - expect more features with the next Beta update.